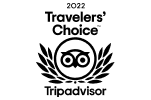 Welcome to Hotel Coolidge
With its eclectic mix of modern boutiques and cafes along the historic buildings, White River Junction VT offers a unique destination to explore. By preserving our history as an authentic railroad-era hotel and looking towards the future, you can enjoy a small town environment filled with a refreshing youthful energy. The Amtrak Station right across the street combined with the sights and sounds of freight trains keeps us in touch with our railroad history, while offering a very convenient way to travel to White River Junction.
And what better way to enjoy visiting White River Junction than by finding great hotel deals with a living part of the town's rich history? At Hotel Coolidge, you'll find comfortable lodging with modern accommodations set in a historic inn, listed on the National Register of Historic Places.
Visitors can enjoy plenty of opportunities to find antique treasures in the many local antique and thrift stores, most of which are within walking distance of the hotel. A fresh cup of Vermont coffee is never far away with the many cafes, bistros, and other local dining choices.
There are plenty of area attractions to see and experience with something for everyone to enjoy. Whether you're headed next door to the Briggs Opera House to enjoy live entertainment, take a walk through the beautiful scenery, or tour the local college, you'll feel right at home everywhere you go.
Our quaint inn features 30 guest hotel rooms, being one of the quieter and romantic places to stay in the area. We also offer several different room sizes, offering the perfect rooms for any traveling need. Whether you prefer a double sized bed or a spacious king, we can accommodate any sleeping arrangement need.
You'll find our hotel the perfect destination for a couple's weekend away, family vacation, or business trip. With affordable rates, full list of standard amenities, free onsite parking, and the convenience of being in the heart of White River Junction, we offer a great value to more guests.
You've heard of Community Supported Agriculture? We want to be your Community Supported Hotel!
We now offer a Pre-Buy option – excellent for trips here to Vermont or for out-of-town guests.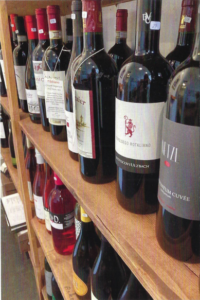 We have partnered with Scavenger Gallery to offer 10% off any of their wines when a guest presents a Scavenger discount postcard at time of purchase.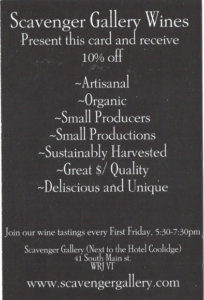 Learn about the history of Calvin Coolidge!
Check out these two links to dive deeper into the history of Calvin Coolidge.